Too pooped to pop-in? Let us save you a trip!

The online store is now open for food, shampoo, toys, and prescriptions.
Clearviewanimalhosp.myvetstoreonline.pharmacy
We're happy to offer food, pharmacy, and other items that can be shipped directly to you through our online store, MyVetStoreOnline! (or scan the below QR code to get started!)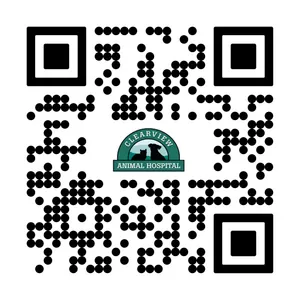 Click on the "Register" icon under the "New Customer" section. Once you've created an account, you can set-up recurring orders, requests prescription approvals from your DVM, and more. *Please note: for Hills to Home and Purina ProPlan VetDirect orders, please use be sure to use the following links:
Need help? Give us a call, and we can help get you up and running!