We're pleased to offer the following services at Clearview Animal Hospital:
Our receptionists and team will attempt to accommodate all requests to the best of our ability. If you feel you have an emergency with your pet, please call us immediately. It is best to call before coming in so that a staff member can advise you on your particular emergency.
We are primarily a Dog and Cat clinic.
Services

Preventive care and wellness exams
Dentistry
Internal medicine
Soft tissue and orthopedic surgery
Radiology and diagnostic lab work
Vaccines
Pharmacy
Microchips
Flea treatments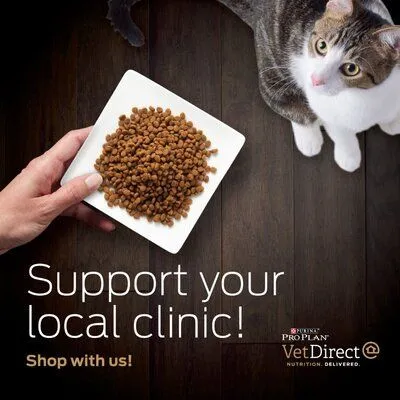 Purina ProPlan Vet Direct
Support your local clinic and shop with us through ProPlanVetDirect.com! Have your pet's food delivered to your front door with free shipping and 30% off your first order. Just visit ProPlanVetDirect.com and enter our clinic code PVUB1.
Hills to Home

At this time you can register your Hills account with Clearview Animal Hospital. We will then put together a nutrition plan that you can then order directly from Hills pet food!